Jury
The Jury-Members 2021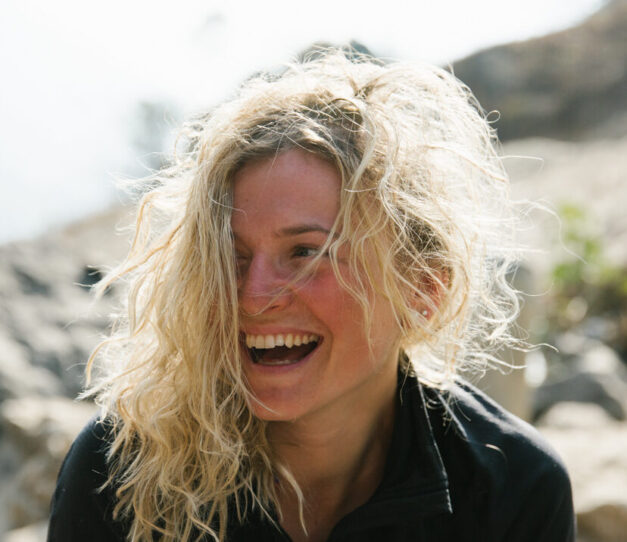 Julia Brunner
Mountains and film – these are Julia Brunner's two great passions. Born in 1993 in Tyrol, she has successfully made a profession of her love for mountain sports. As a freelance film maker, she has been creating documentaries and advertising since 2016. Specialising in camerawork and post-production, she studied multimedia art in Salzburg and Tallinn, as well as journalism at the German Academy of Journalism (DJA). The mountain hiking guide honed her craft as a cutter at Austrian Broadcasting's (ORF) Tyrol studio, where she has been working as a freelancer for several years. Having completed a film project in Cape Town in the winter of 2019, she now commutes between Amsterdam and Tyrol – always looking for new stories.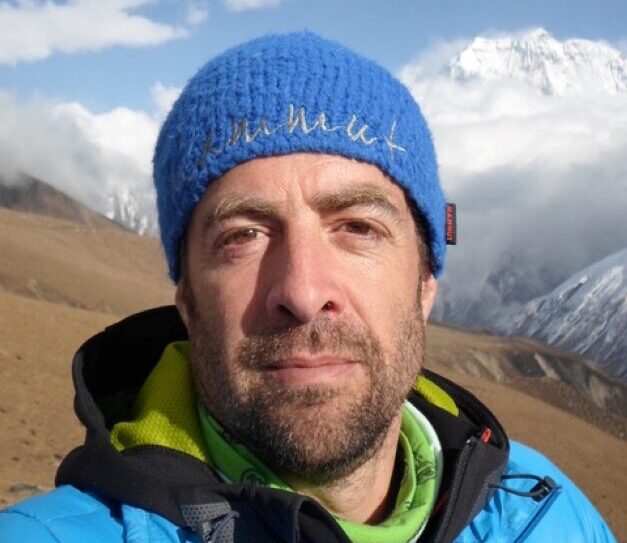 Titus Arnu
Titus Arnu was born in Laufenburg (Switzerland) in 1966. He grew up near Basel, whence, on a clear day, he could see the white peaks of the Titlis, Eiger, Mönch and Jungfrau mountains. The names of the 14 eightthousanders were printed in a school workbook and he still knows them by heart. From childhood on he loved to be outdoors – scampering in the forest, rowing on the Upper Rhine, racing by bike through the southern Black Forest and skiing in Switzerland in winter. He studied journalism and comparative literature in Munich, attended the German School of Journalism (DJS) and wrote for the Süddeutsche Zeitung, Spiegel, Mare, Nature and Geo, often on themes relating to the mountains, travel and pleasure. He has authored several books, including the series "Übelsetzungen" (Mistranslations), which became a bestseller. In 2016 he travelled to a remote valley in Nepal, together with photographer Enno Kapitza, and wrote the book "Tsum – eine Himalaya-Expedition in das Tal des Glücks" (Tsum – A Himalayan Expedition into the Valley of Happiness). Arnu has travelled to all continents (with the exception of Antarctica) and is particularly comfortable in mountain regions. He has climbed several fourthousanders in the Alps, Morocco and Eastern Europe, both in summer, and in winter on touring skis. His mountaineering motivation: "To stand above things now and then, despite being short of height (1.72 meters)."
Thijs Horbach
Thijs Horbach was born in 1978. Since the age of 12, he has been keen to discover nature and the world, with a great curiosity for undiscovered spaces. The mountains, the sea and the desert have taught him plenty. He cherishes the kind of serene moments that can only be experienced on big mountain ventures. These moments charge him with healthy energy, which he chooses to pass on to his patients in his job as a family doctor. In 2011, he was appointed as the director of the Dutch Mountain Film Festival in Heerlen. Since then, he and his team have been on the lookout for great films and strong stories.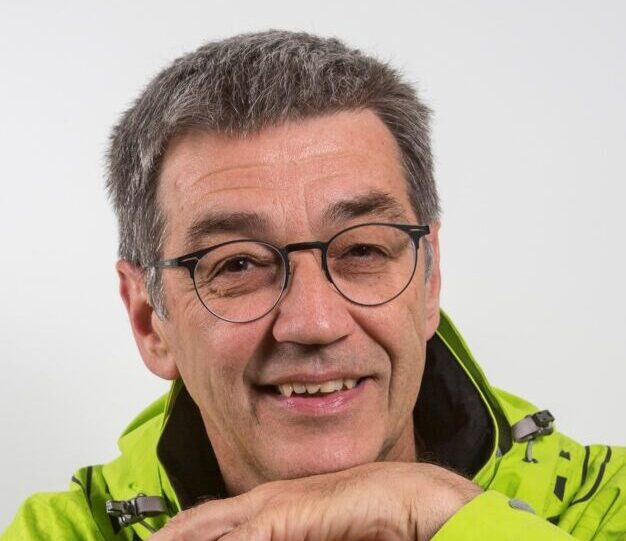 Stefan König
Born in Munich in 1959, he now lives in Penzberg in the Bavarian Alpine foothills. He is the author of numerous books, including many on alpinism or mountaineering topics, most recently "Zugspitze – Berg der Kontraste" (Zugspitsze – Mountain of Contrasts, 2020). He founded the Mountain Film Festival in St. Anton am Arlberg in 1995 and directed it for 18 years. This is not the only reason why he is considered a connoisseur of mountain film history – he was also one of the curators of the exhibition "100 Years of Mountain Film", which was on show at Rosenheim's Lokschuppen venue in in 2001.
"As a storyteller, I am naturally always most fascinated by films that tell stories," he says. And he doesn't explicitly mean feature films, but rather "the way in which something is 'packaged', how people and what they do in the mountains – be it sports, culture or just living – are presented to me."
Sebastian Marseiler
Sebastian Marseiler was born in 1950 in Schluderns in the Austrian Vinschgau region. After literary studies in Verona, Italy, he worked for a while as a teacher at various secondary schools. Soon, he started to compose books on topics covering the art, history, everyday culture and applied geography of South Tyrol and its neighbouring regions. He also produced numerous documentaries and culture-related films for Bavarian Public Broadcasting (BR) and for RAI Broadcasting in Bolzano. He contributed his expansive knowledge regarding his home region at numerous exhibitions which he curated in South Tyrol. Sebastian Marseiler lives in Meran. He previously joined the Tegernsee jury of 2018.
The international jury for the 2022 competition will be announced during the summer.