Winners 2022
Great Prize by the City of Tegernsee (€ 3.000,-)
"Alpenland"
Robert Schabus, Österreich
Jury Statement:
This film by Robert Schabus offers a timely representation of the mountains, and also represents our times. Impressive wide angles and laconic long shots reveal how the evolution of our civilisation endangers the habitat of 13 million people across eight countries. The cinematic narrative connects diverse stories from the entire Alpine region: A Carinthian mountain farming family is worried about the future subsistence of their farm. A world-famous Bavarian ski resort cannot exist without snow cannons, each of which costs as much as a social housing unit. A French doctor worries about medical care because more and more hotels in the mountain valley are shutting down. Over the course of 32 years, a Portuguese mountain railway employee in Zermatt has witnessed the glacier recede by 700 metres. An Italian farmer seems like a true outsider, because he prefers to be with the sheep and earn poorly than to work for more money in the factory. Does sustainability have to equal poverty? Do we have to give up economic growth to save the world? This mountain film does not answer such questions, but it makes us think deeply about them.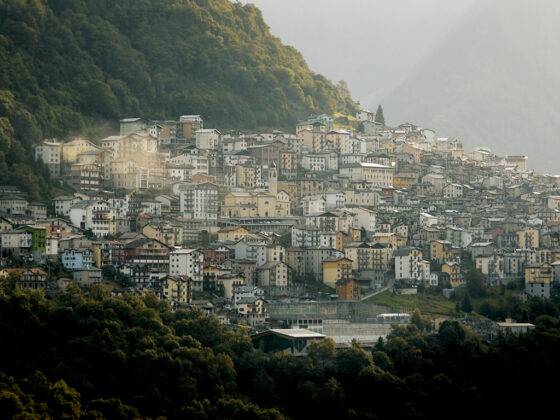 Prize by the German Alpine Club for the Best Alpine Film (Category Mountain Experience)
(€ 1.000,-)
"Höhenrausch – Die Entwicklung der Höhenmedizin" (Altitude Sickness – The Development of High-Altitude Medicine)
David Pichler, Nicolai Niessen, Deutschland

Jury Statement
One of the most feared dangers for extreme mountaineers lurks inside them: high altitude sickness (German: "Höhenrausch", meaning "altitude frenzy"). The documentary film of the same title presents the history of this condition and related research in an impressive and dramaturgically gripping way. Fascinated, we follow the study's director, high-altitude physician Marc Berger, his research team and the study participants during an experiment at the highest mountain refuge, the Margherita Hut (14,940 ft / 4,554 m above sea level). This narrative thread is completed by interviews with mountaineer, expedition doctor and high-altitude physician Peter Bärtsch, who explains altitude sickness in an objective and understandable way; with his colleague Oswald Oelz, who tells of experiments on his own body, which have contributed significantly to gaining knowledge; and with Gerlinde Kaltenbrunner, who reflects on this disease as an active and professional extreme mountaineer.
The jury was convinced by this approach to the complexities of altitude sickness. The successful interweaving of the mountaineering and scientific perspectives pulls viewers into its "frenzied" vortex.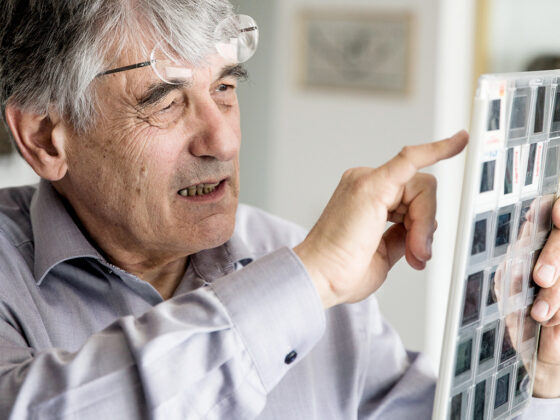 Prize in the Category "Mountain Nature" (€ 1.000,-)
"Yukon, un rêve blanc" (Yukon, ein Traum in Weiß)
Matthieu Le Lay, Frankreich
Jury-Statement
"Yukon – Un rêve blanc" adheres to a classic narrative pattern: The hero sets out alone towards a remote destination to seek his fortune. In this French film, wildlife photographer Jérémie Villet travels to the Canadian province of Yukon to pursue his passion: He takes photos of animals adapted to life in cold and snow. This passion is fuelled by something like an insatiable longing for absolute beauty. In the middle of winter, in great solitude and freezing cold, Jérémie is looking for a mountain goat. This almost unreal creature lives in a kind of mountain-nature that seems almost abstract, even inanimate: everything is white and cold. Congenial to the photographer's magical pictures is the film's footage. The crew around Mathieu Le Lay has managed to capture the good fortune of this unusual hero when, after many privations, he finally shoots the hoped-for photo.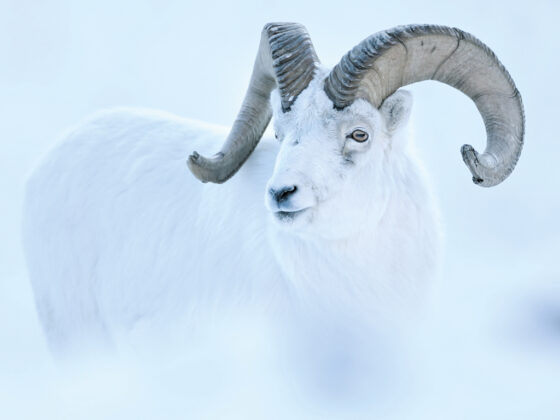 Best Film in the Category Mountain Life (€ 1.000,-)
"Lo Combat"
Gaël Truc, Frankreich

Jury-Statement
With "Lo Combat" the audience can expect a real treat: By means of the feature film and ironically used quotes from the crime genre, its young Italian director Gaël Truc tells the story of a young, still inexperienced veterinarian who finds her way through thick snow to a farm where a cow experiences difficulty calving. When the stable door opens, tradition (farmer) and modernity (young female veterinarian) face each other with surprise. The farmer's long doubtful look at the young woman embodies most of what is known about the relations man-woman, old-young and urban-country. In 15 short minutes, this light-footed and bold film deals with archaic questions, because inside the stable, it's all about life and death, and also about the awareness of where our cultural roots run – all of which convinced the jury.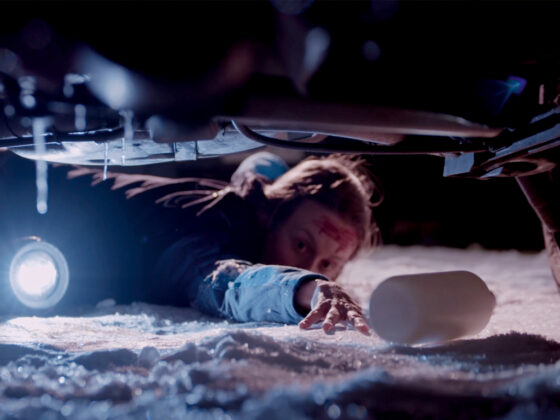 Otto-Guggenbichler-Prize for a Junior Film Maker (€ 1.000,-)
"Royaye yek Asb" (The Dream of a Horse)
Marjan Khosravi, Iran

Jury-Statement
Junior director Marjan Khosravi takes us into the archaic world of the Iranian mountains, home to the fifteen-year-old mountain farmer's daughter Shahnaz. The documentary short film is about a young woman who revolts against the patriarchal structures of her family. She wants to attend school, learn and write stories. However, her father has a different vision: she and her three sisters are to be married as early as possible, as their two brothers will receive additional land in exchange.
The film, which provides strong insights into the threatened yet still wild and free life of the mountain farmer's daughter and her siblings, ends with a few lines from one of her own stories: "One day a father scolded his daughter: she should not study, it was useless and she had to marry. So, she picked up her rope and went up the mountain to collect firewood. Suddenly, she saw a snake on the path, the only thing she was afraid of in this world. She said to herself: I shall face fear once and for all."
It is remarkable how the microcosm in Shahnaz's mountains connects back to the current situation in Iran.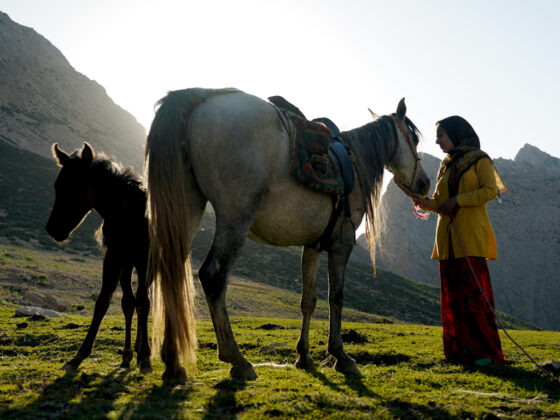 Prize for Outstanding Camera Work (€ 1.000,0)
"Le grand marais" (The great Moor)

Clara Lacombe, Frankreich
Jury-Statement
Clara Lacombe's film stages the lives of animals and plants with great care and affection. At the same time, the camera's gaze seems to capture the interest of some species in the human world. Camera, sound, music and spoken content merge into an organic unit that creates a fairy tale atmosphere – exciting for children and adults alike. Today, this utopian world may only be possible within a nature reserve. Virtuoso camera work reveals a model for the coexistence of humans and nature.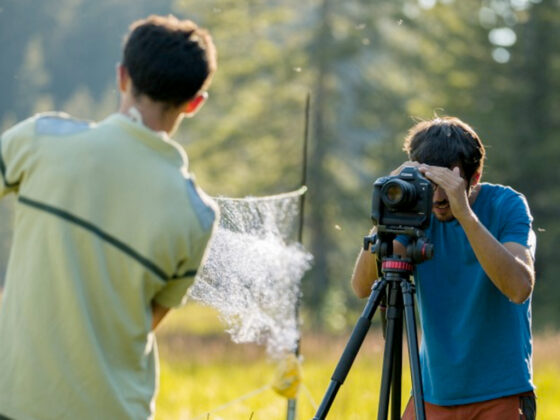 Prize for the Special Film (€ 1.000,-)
"The Disappearance of Janusz Klarner"
Franciszek Berbeka, Polen

Jury-Statement
This film puts us on a scent. It takes us to the Himalayas to find out why certain people mysteriously disappeared. One of them is Janusz Klarner: Many years after his first ascent of Nanda Devi East, he left his apartment in Warsaw, never to return. This can only be attributed to the vengeance of the mountain goddess, whose peace the Polish mountaineers disturbed with their summit assault. At any rate, this is the conclusion towards which director Franciszek Berbeka propels us, when cheekily combining footage and facts just the way he wants. The result is a movie in the style of a silent film documentary that makes us viewers shudder and speculate: about the sense of monstrosity that overcome us like a mountain avalanche, like a hail of bombs. About the monster that looks at us and stays etched into our minds forever when people are abducted and disappear for good. The Special Mountain Film Prize goes to "The Disappearance of Janusz Klarner" because with its experimental ways, it encourages us so beautifully to tell mountain films in excitingly different ways.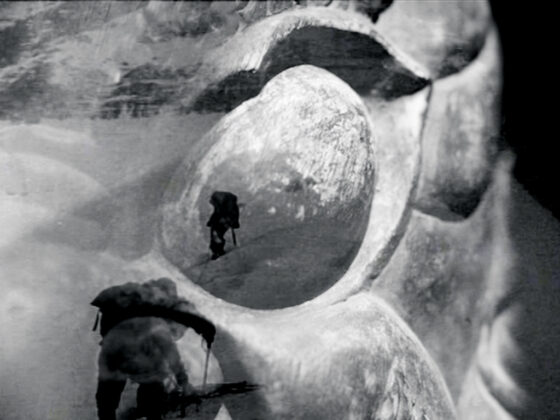 Honourable Mention by the Jury
"Kjerag Solo"

Alastair Lee, Großbritannien
Jury-Statement
Thanks to use of special camera technology, Alastair Lee succeeds in letting the audience participate up-front in a daring solo ascent on a Norwegian Bigwall. The film shows images of the highest intensity and climbing scenes shot from the most extraordinary vantage points.
"Inheritance"
Aiymkul Temirbek kyzy, Kirgistan

Begründung der Jury
In this short film, Aiymkul Temirbek conveys the preservation of an (artistic) craft tradition in Kyrgyzstan in a calmly observing narrative form. Almost in passing, the film succeeds at making us reflect on dwindling traditions and societal change.
"The Fading Nomads"
von Wie Shengze, China

Begründung der Jury
The film "The Fading Nomads" by Chinese director Wie Shengze shows where the dream of a modern life can lead. He made it his mission to visit a Mongolian nomadic family twice with his camera. Once at a time when the family is breaking up and part of the family is giving up traditional nomadic life. 18 years later a second time to see what became of their vision. Arriving in a satellite town, the film impressively shows how people subordinate themselves to the constraints of modern life, even if they suffer under them. Now, only a dream remains of the formerly free yurt life with horse races in the high mountains' wild nature. Wie Shengze's creation poses the crucial question for all civilised societies: What do we give up, and in order to gain what? Who can claim that this question concerns only China? The fact that this authentic and critical snapshot from a closed-off country reaches us at all makes the film even more valuable. The jury would like to express their gratitude for this impressive contribution to the Mountain Life category with an Honourable Mention.
Bayern 2 – Publikumspreis (€ 1.000,-)
"Yukon – un rêve blanc"