Winners 2021
Grand Prize of the City of Tegernsee (€ 3.000,-)
"Children of the Snowland"
Zara Balfour, Marcus Stephenson (Greatbritain/Nepal)
Jury Statement
The film makes for a touching documentary about separation and a sensitive narrative regarding difficult re-discoveries, suggestively mixing professional footage with the personal feelings of three young people. Two boys and a girl from extremely remote Himalayan valleys spend several days ascending on arduous paths to their hometowns. At the ages of five and six they had to leave their parents' home to go to school in the capital. They haven't seen their relatives for twelve years. Into their phone's camera, they talk about the pain of separation, homesickness, curiosity, fear and amazement. Keenly, they observe the difficult living conditions back home and carefully approach their relatives and their archaic way of life. These images will travel back with them to the big city school that prepares them for a better life. This experience will seed their obligation. "I would like to earn a lot of money one day so that my mother can live like a queen!" says 16-year-old Tsering with youthful exuberance. Ultimately, it is a soft-spoken film that presents grandiose landscapes, unvarnished humanity and hope.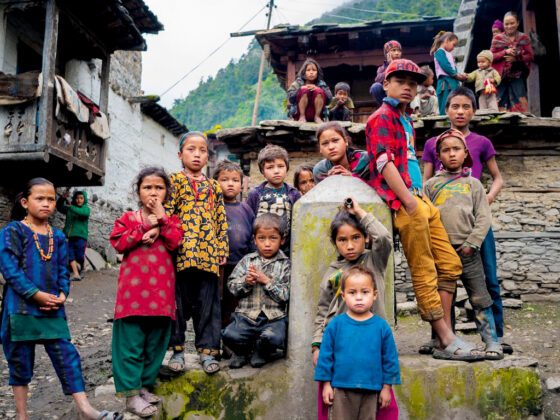 Best Film in the Category Mountain Experience – Price of the German Alpine Club (€ 1.000,-)
"Balandrau – Hell frozen over"
Guille Cascante, Spanien
Jurystatement
In dramatic, disturbing, heart-wrenching fashion the film reconstructs a mountain tragedy that cost ten lives. What stands out is not only the extraordinary camera work, but above all the shocking triviality of this incident: The mountains seem doable, the various groups' tours are easy and not too long, nobody could have foreseen this catastrophe. Particularly touching is the fact that the victims are average consumers of alpinism – it could have happened to anyone, nobody would have been invincible. A film that gets under your skin and makes you question your own actions in a fresh light.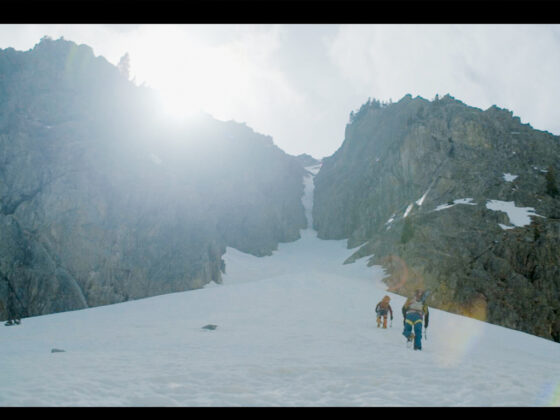 Best Film in the Category "Mountain Life" (€ 1.000,-)
"Nomades d'Iran, l'instituteur des monts Zagros" (Nomads of Iran – The Shepherd Children's Teacher)
Louis Meunier, Frankreich
Jurystatement
With calm images, the film narrates the transformation of a Middle Eastern farming culture. For the last time, the families set out on the long journey of their traditional transhumance, moving their livestock nomadically with the season. They are accompanied by the village school teacher: he uses every opportunity to teach the children, who walk and work alongside their parents. The next generation needs education in order to succeed in a new world. Told at the steady pace of the journey, the film has a lingering effect – and makes you think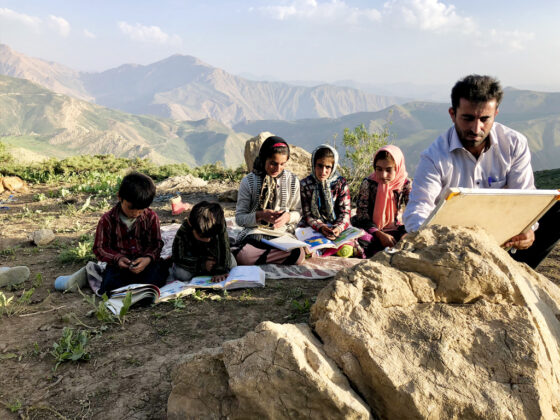 Best Film in the Category "Mountain Nature" (€ 1.000,-)
"Sur les traces de la panthère des neiges"
(On the Track of Snow Leopards)

Stéphane Jacques, Frankreich
Jurystatement
It often takes a long journey to discover the treasures of nature. This film draws us into the impossible expedition to the snow leopard. Combining breath-taking Himalayan landscapes with the daily worries of two photographer brothers, Stéphane Jacques allows us to intimately join this special quest. We experience the simplicity of mountain life in high Himalayan valleys and the joy of an exceptional encounter with nature – quite as if it were our very own adventure.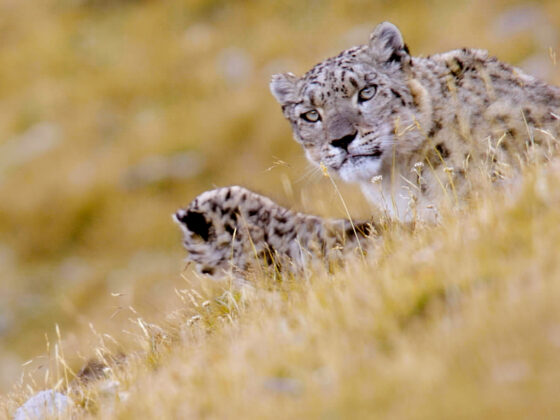 Otto-Guggenbichler-Prize for a Junior Film Maker (€ 1.000,-)
"Alpine Highlines – Dolomiten"
Valentin Rapp, Deutschland
Jurystatement
Do you have to go to Patagonia or the Himalayas to experience spectacular mountain adventures? No, you don't, and the pandemic might make it impossible anyways. For an extraordinary alpinist venture, professional slackliner Lukas Irmler only needs a highline, jagged peaks like those in the Dolomites and a few like-minded people. In "Alpine Highlines" he and his friends go looking for the perfect highline between the Schlern and Langkofel massifs. The experience of this film actually compares to high alpine highlining: spectacular, relatively low budget and breathtakingly beautiful.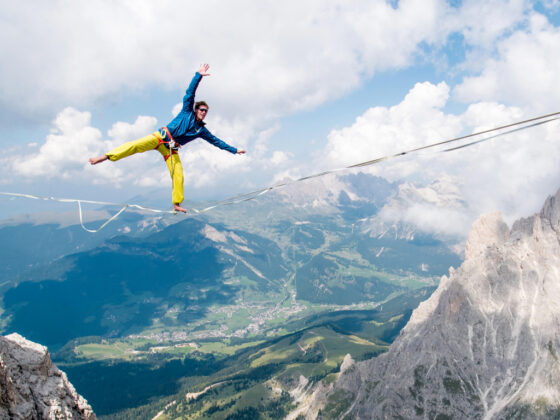 Prize for the Most Outstanding Camera Work (€ 1.000,0)
"K2 – The Impossible Descent"
Camera: Bartek Bargiel
Jurystatement
A Polish ski mountaineer makes alpine history when he successfully descends from K2's summit all the way to its base entirely on skis. The drone used to film the ski run ensures that the film does justice to this exceptional sporting performance. Together with the camera, it shapes part of the story itself – it geolocates, delivers life-saving medication and captures sensational images. Sometimes we come to wonder who the film's actual hero is – the skier or the drone with its pilot. Anyone who dislikes flying objects that buzz like outsized mutant bumble bees must still concede their potential to perform great deeds. Drones will play an important role in the future of mountaineering. In this adventure documentary, a drone and its pilot/cameraman have achieved something outstanding.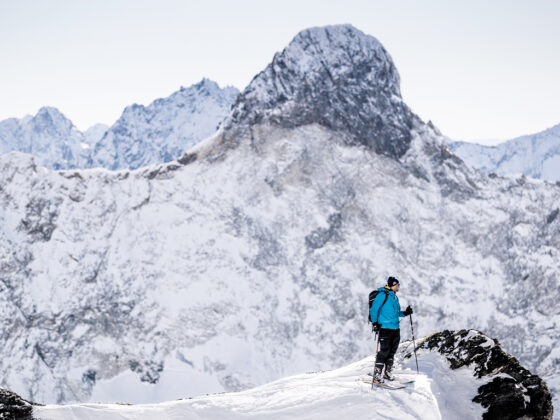 Prize for the "Special Film" (€ 1.000,-)
"El gran hito"
Ignasi López Fàbregas, Spanien
Jurystatement
Ignasi López Fàbregas tells a high alpine tale by unusual means – as an animated film that toys with all the clichés of mountain adventure. There is the summit collector who wants to climb the supposedly impossible summit, his wife who admires him from the valley and the annoyed, grumbling mountain guide. But nothing goes according to plan – and the mountaineering lady becomes the surprise heroine of this lovingly made short work of art. "El gran hito" is great fun and presents to its audience a very unique and witty take on alpinism.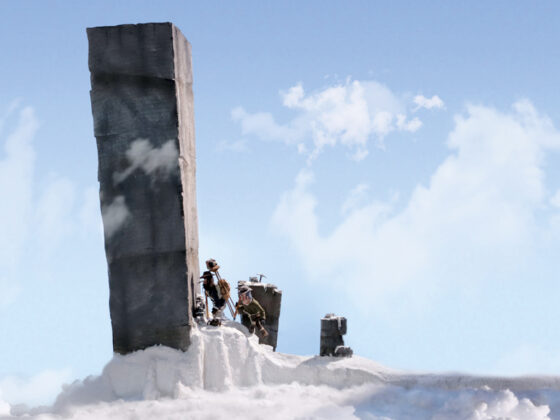 Honourable Mention by the Jury
"Anche Stanotte Le Mucche Danzeranno Sul Tetto" (Tonight also the Cows will Dance on the Roof)

Aldo Gugolz, Schweiz
Begründung der Jury
The idyllic setting is deceptive. When a corpse is found not far from a Ticino alpine pasture, a young mountain-dwelling family's peaceful, if also chaotic, alternative life starts to show cracks; social reality also increasingly catches up with them. The film only slowly reveals how one story connects with the other. The film makers have succeeded in creating a poetic documentary located between the utopia of simple mountain life and the melancholy of its inevitable end. A sober and sobering look at a reality that is often glorified in the alpine heimatfilm genre.
"Schwerelos – Das Leben ist Pfeifen" (Weightless – Life is to Whistle)
Thomas Senf, Daniel Anker, Schweiz
Jurystatement
The film "Schwerelos" by Thomas Senf and Daniel Anker combines two strongly contrastive worlds: the Eiger North Face and Cuba. In 1999, Daniel Anker and Stefan Siegrist set a milestone in alpine climbing with the route "La vida es silbar" (Life is to Whistle), which is named after a Cuban feature film. Senf and Anker interweave climbing footage with excerpts from the art house film, combining reflections on gravity and the meaning of extreme climbing with the movie score. A pleasantly calm film with dizzying views from up high as well as serious depth
"Was sie wohl tun wird mit uns" (What Will This Do to Us)
Caroline Fink, Schweiz
Jurystatement
The short film impresses with its carefully arranged aesthetics and presents itself as a complete miniature work of art, where images and spoken words complement each other to great effect. The protagonist's brief statements have an existentialist touch and, together with the sequence of images, create a lyrical testimony to the pandemic experience
Bayern 2 – Price by the Audiences (€ 1.000,-) – two Winners 2021
"Das Riesending – 20.000 Meter unter der Erde"
Freddie Röckenhaus, Deutschland
"Hüttn"
Philipp Marquardt, Deutschland