Categories 2021
An international Jury evaluates the films admitted for competition of the following three categories: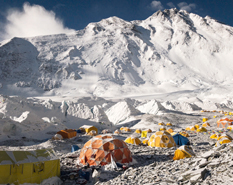 Mountain Experience –
Alpinism, Mountain Sports, Adventure
Central to these films is a sportive encounter with the mountains – the depiction of achievements and
personalities from the various disciplines of mountain sport.

Mountain Nature –
Landscape and Environment
Welcome are all submissions concerning themselves with natural mountain environments –
their unique landscapes as well as environmental preservation, protection and sustainable development.

Mountain Life –
Culture and Science
Films in this category approach encounters between people and mountains from an ethnological and cultural angle;
they emphasize the valence of the mountains as a symbol and reveal people, history, society and environment
in their special relationship to them.