Tickets 2019
available at
'Summit Meeting' Festival Forum Rathaus
the Tourist Information Centres in Tegernsee Valley, phone +49-(0)8022-92738-60
the event entrances
München Ticket advance sales points
or online
www.tegernsee.com/webshop
www.bergfilm-tegernsee.de
www.muenchenticket.de
Advance Sale for Tickets is starting on 13 September 2019
Admission Charge
Children- and Family Programme
9.30 am and 3 pm
Ludwig-Thoma-Saal
Nonstop Programme
11 am or
12 ap midday or
2 pm or
4 pm
Schalthaus
During Day
4 pm or 5 pm
Barocksaal, Medius, L.-Thoma-Saal, Quirinal (these starting on Thursday); Sporthalle (starting on Friday)
Evening
8 pm
Barocksaal, Medius, L-Thoma-Saal, Quirinal, Schalthaus;
Sporthalle (starting on Thursday)
Saturday, 20 Oct.
Final Celebration with Buffet
Sunday, 21 Oct.
Matinée with winning films
9:30 am
Ludwig-Thoma-Saal – Schalthaus
The entrance fees mentioned above are valid if tickets will be bought at the Tourist Information Centres in Tegernsee Valley; additional fee by ordering tickets online.
Reductions for handicapped persons, young persons (till 18 years) and members of DAV (Deutscher Alpenverein, with ID card)
Bank account Tegernseer Tal Tourismus GmbH: IBAN DE46 7115 2570 0000 0710 35; BIC: BYLADEM1MIB.
SPECIAL OFFER
Buy tickets for 5 events – only pay 4!
Available only at Tourist Information Centre Tegernsee
---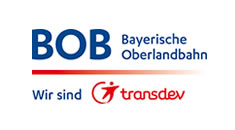 We bring You to the Bergfilm-Festival!
The easiest way: book a ticket in addition the train-ticket (BOB) at www.muenchenticket.de, and enjoy a relaxed journey to the festival.
---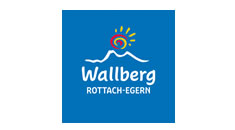 During the festival visitors of the Wallberg Mountain Railway get reduction for the up- and downswing at sight of a valid festival ticket!
---
Redemption or exchange of tickets is not possible.
Reserved ticktes should be payed respectivly picked up within 10 days after order. Otherwise the order loses validation.